Kenya to spy on money accounts of politicians, judges under IMF deal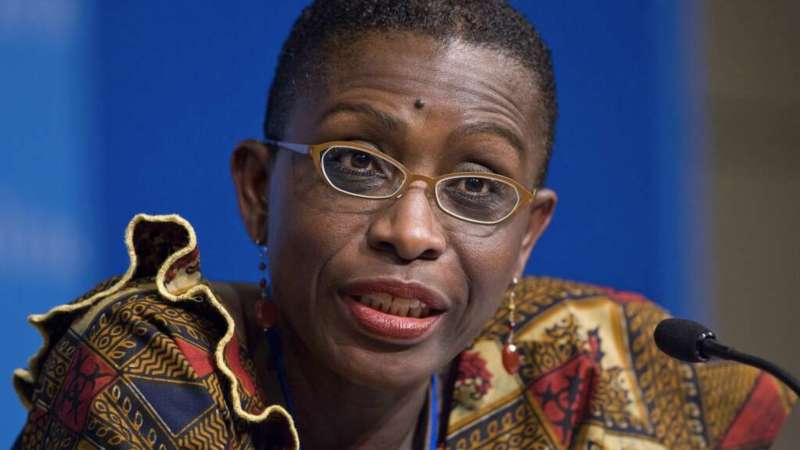 22/12/2022 22:20 in Business
In new promises to the International Monetary Fund (IMF), Kenya intends to watch the financial activities of senior officials, including the President, and their allies beginning next year in an effort to avoid being barred from the global financial system for money laundering.
The Treasury has informed the IMF that the State will monitor the movement of money for people who are politically exposed, including their bank accounts, to match their known income and financial transactions.
Changes to the legislation are being prepared by the Financial Reporting Centre (FRC), the anti-money laundering watchdog, which will oblige financial institutions to disclose the sources of funding for prominent politicians, their families, and business connections.
The Proceeds of Crime and Anti-Money Laundering Act and Regulations are being modified in an effort to stop the laundering of illegally obtained proceeds from corruption.
The proposed amendments come in response to a devastating analysis by a global anti-money laundering team that highlighted flaws in Kenya's anti-money laundering law's reporting requirements for financial transactions involving politically exposed individuals (PEPs), their family, and associates.
PEPs include the president, ministers, MPs, CEOs of parastatals, senior judges, senior military personnel, and members of the boards of prestigious companies.
The authorities intend to present draft amendments to the Proceeds of Crime and Anti-Money Laundering Act and Regulations to the National Assembly by the end of June 2023 to help prevent the laundering of illicit proceeds from corruption. These amendments will address gaps in the AML/CFT legal framework and include requirements on politically exposed persons (PEPs), in accordance with FATF standards.
Through AML/CFT risk-based supervision, the authorities seek to prioritize ensuring that banks comply with heightened due diligence steps for customers who pose a higher risk, including PEPs.
PEPs are often people who have been given important public duties and are vulnerable to corruption because of their position of power.
In the past, multibillion shilling scandals in Kenya have not resulted to high-profile convictions.
The people was outraged by this and accused high officials of fostering bribery among those in lesser positions and behaving with impunity.
The State scams sometimes include phony bids and vendors who are accused of stealing hundreds of millions of shillings, making low-paid state employees overnight billionaires.
Every two years, public employees are required by law to disclose their earnings, bank accounts, and other assets including real estate, buildings, and automobiles.
Their spouses and minor children's wealth must also be included in the application.
Leading government officials are battling asset freezes and seizures after investigations turned up hidden bank accounts, vehicles, and homes that didn't match their salaries.
This shows that some government employees do not completely disclose their assets on the wealth declaration forms.
Financial institutions are required to perform "increased continuous surveillance" of business connections involving PEPs by the Financial Action Task Force (FATF), the international agency that monitors money laundering and terrorism funding.
Kenya's money laundering laws will be modified in accordance with FATF guidelines that are accepted worldwide.
In order to ascertain whether a client or beneficial owner is a PEP, Kenya will need to put in place the proper risk-management processes and "take reasonable efforts to establish the source of income."
Financial institutions headed by banks are expected to do additional due diligence on the whole business relationship with a PEP where greater risks have been detected and to report any suspicious transactions to the FRC.
The Eastern and Southern Africa Anti-Money Laundering Group (ESAAMLG), a regional organization modeled after the FATF, discovered significant deficiencies in the AML/CFT regulatory framework while undertaking improved customer due diligence on PEPs in its Kenya 2022 Mutual Evaluation Report.
According to the report, "the majority of FIs [financial institutions] apply fundamental CDD [customer due diligence] measures satisfactorily, whereas the commercial banks and MFBs [micro-finance banks] seem to apply a broader range of CDD measures, including risk-based ongoing due diligence and specific measures towards correspondent banking relationships (CBRs), new technologies, wire transfers, and high-risk jurisdictions.
However, politically exposed individuals (PEPs), particularly domestic PEPs and foreign Heads of State, are inadequately recognized, mostly as a result of a lack of efficient PEP identification tools and a weak legal definition.
"A limitation was also found on the factors considered when assessing ML/TF risks that may result from the development of new products and new business practices (including new delivery mechanisms and the use of new or developing technologies) in relation to both new and pre-existing products," the report continues.
Financial and designated non-financial institutions and professionals are required by the Proceeds of Crime and Anti-Money Laundering Act (Procamla) to report any suspicious or unusual transaction to the Financial Reporting Center (FRC), an organization that was established in April 2012 with the mission of identifying and preventing money laundering and the financing of terrorism.
In addition to disclosing anomalous transactions, the Procamla laws mandate that designated businesses submit an annual compliance report to the FRC by January 31 of the next year.
COMMENTS
Comment sent successfully!