Modern Coast Makes Alternative Travel Plans For Customers Stranded after Its License Suspension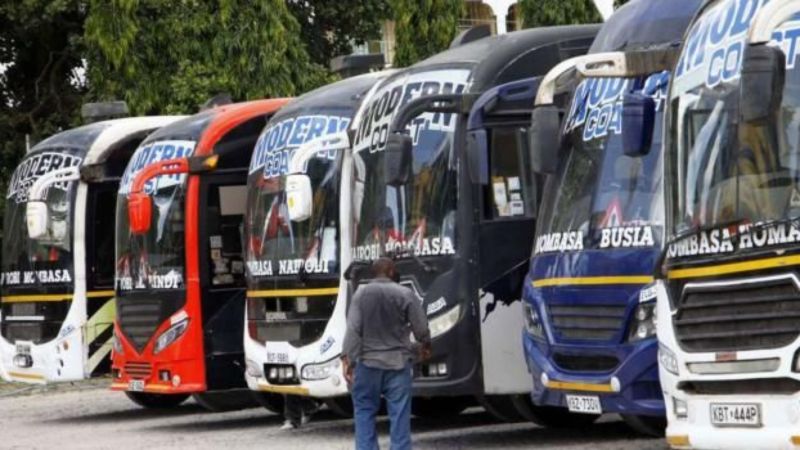 02/01/2023 11:52 in Business
In order to guarantee that clients who made advanced reservations to travel on three of its routes do so within their chosen timeframes, Modern Coast Bus Company has now said that it has arranged alternate arrangements.
The fleet's operating license was stopped by Transport CS Kipchumba Murkomen on December 30, 2022, after one of its buses was involved in a traffic accident that left one person dead and numerous others injured in Kisii County on December 28.
Modern Coast said in a statement that the Transport Minister had ordered the suspension of only three of its local routes: Mombasa-Highway (Upcountry), Nairobi-Malindi, and Nairobi-Upcountry and vice versa.
The aforementioned routes will stay blocked until further notice since the Ministry of Road and Transport suspended the bus company's operating permit.
Customers having advanced reservations on the impacted routes must be scheduled to travel on the same day and at the same time with a different bus company to their respective destinations.
Three of the fleet's regional routes would continue to be in service, it was stated. Nairobi-Kigali, Nairobi-Kampala, Nairobi-Bujumbura, and vice versa are the routes in question.
The bus operator announced that "all our offices around the nation shall stay open for postal services and for cross-border bookings."
Murkomen claimed that the accident, which happened at River Masosa near Makutano Junction in Kisii County, "raised worries about the status of operations and safety levels" at the fleet when he revoked the company's license.
He expressed worry that the Kisii event occurred so soon after another Modern Coast bus was engaged in an accident that claimed the lives of 36 passengers.
The CS stated, "The River Nithi catastrophe that happened on July 24, 2022, caused 36 persons dead and many others wounded.
COMMENTS
Comment sent successfully!