USA: Trump says he expects to be arrested Tuesday; Law enforcement prepares for possible protests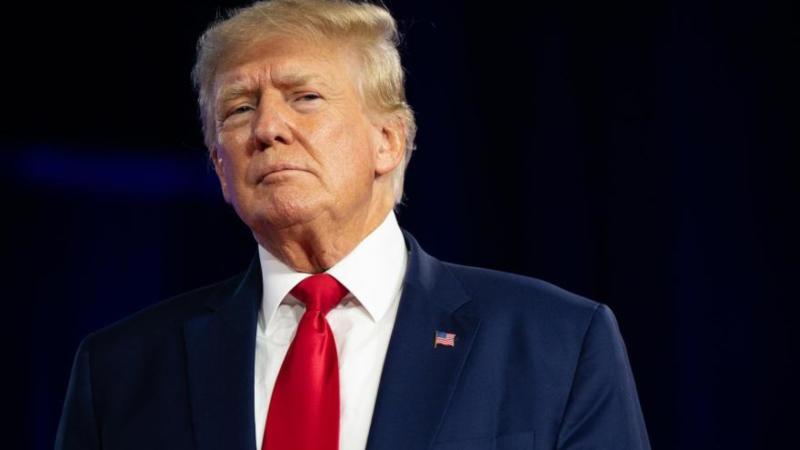 18/03/2023 21:12 in World News
Former President Donald Trump claimed on Saturday that he expects to be arrested in connection with the Manhattan district attorney's probe next week and has called for protests as authorities in New York prepare for an indictment.
Trump, alluding to himself, said in a social media post that the "leading Republican contender and former President of the United States will be arrested on Tuesday of next week."
"Protest, take back our country," he wrote.
Meetings have been going on all week in New York City between city, state, and federal law enforcement agencies about how to prepare for a possible indictment of Trump in connection with a years-long investigation into a hush money scheme involving adult film actress Stormy Daniels, according to CNN's John Miller.
Any indictment of the former president, who is vying for reelection in 2024, would be a historic first and would dramatically alter the political debate surrounding an already controversial figure. While Trump has a long history of civil litigation, both before and after entering office, a criminal prosecution would be a major escalation of his legal difficulties as he attempts to reclaim the presidency.
Trump did not explain why he believes he will be detained. According to many sources briefed on the subject, the former president has been lobbying for his team to whip up his base and feels that an indictment would help him politically.
According to a person familiar with the investigation, another witness is likely to testify before the grand jury examining the hush money payments on Monday. It is unclear whether this would be the final testimony before the committee votes on whether to indict.
His legal team has been anticipated an indictment and has been preparing for the next steps behind the scenes.
According to a Trump spokeswoman, the former president has not been notified by the Manhattan District Attorney's Office of any potential charge, but he is "rightfully underlining his innocence" in his message.
House Speaker Kevin McCarthy, a California Republican, tweeted Saturday that any prospective indictment of the former president would be a "outrageous misuse of power" by the Manhattan District Attorney's Office, foreshadowing a probable line of defence from Republicans on Capitol Hill.
According to a source familiar with Trump's comments, Trump has privately expressed his belief that he would be indicted solely because Manhattan District Attorney Alvin Bragg "hates" him.
His call for a demonstration in response to a possible arrest parallels his final days in office, when he urged followers to reject the results of the 2020 presidential election, culminating in the deadly January 6, 2021, attack on the US Capitol.
Others of Trump's aides privately warned him not to call for protests, fearing the optics of a big rally in Manhattan's streets spiralling out of control or like the 2021 insurgency.
COMMENTS
Comment sent successfully!